Get a $1000 value study scholarship from Fishing Form authority. If you have creativity of writing on your social progress of your university or college or school, you can participate of this scholarship program. Yes, you are welcome.
Before apply to our program, read our requirements clearly. So your winning chance will be increased. Please do not send your article without reading everything.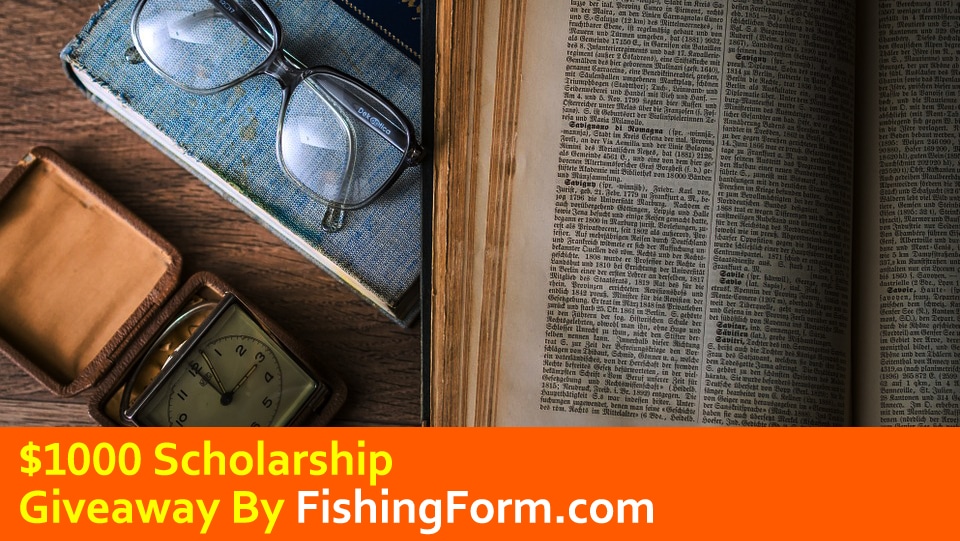 Some of Our Best Resource…
Scholarship Topic
This year our experts selected a nice topic. If you write on this topic you can participate our scholarship program. Our selected topic is: "How to Improve your Society by Social Slogan?".
This scholarship program is applicable for every high-school seniors, undergraduate and postgraduate students. The winner will be selected to get $1000 money. We will send the money to his/her provided address.
We never ask your SSN or Credit Card Number. Its a Free Scholarship program. You don't have to pay to apply.
Eligibility Criteria
You can participate this scholarship program if you are only a school/college/university student. This is a mandatory requirement. That means if you are not a student, you can not apply for this program. Even you can not apply if you are doing doctorate or higher study.
Program Deadline
You must send your writing before the program deadline. So now the question is what is the program deadline? Well, here is it: Scholarship Program Deadline is August 31, 2018. We do not accept any writing after the time period. So be careful about the deadline.
Note: This is a yearly scholarship program. Each year we select a different topic.
How to Apply?
Write a creative and informative essay on "How to Improve your Society by Social Slogan?" between 550-1000 words.
Submit your essay by emailing us at scholarship@fishingform.com with the subject "Fishing Form Yearly Scholarship 2018."
Your Full Personal Information (Full Name, Phone And Address).
Your School/College/University Name.
Area Of Your Study.
Your student ID scan copy or photo where your academy name and your name is showing clearly.
If you have any query about our program or about us, feel free to write us: Contact US.