Fishing has been shown to have a negative impact on the environment. This is due to the fact that when fish are caught, they are often killed and thrown away. This can lead to a decrease in the population of fish, as well as a decrease in the quality of the water in which they live.

Additionally, fishing can also disturb the natural habitat of fish, making it more difficult for them to find food and shelter.
Fishing is often thought of as a peaceful activity, but it can actually have a big impact on the environment. Fish are a vital part of the ecosystem and play an important role in the food chain. When fish populations are depleted, it can cause problems for other animals that rely on them for food.

Fishing can also disturb delicate habitats and pollute waterways. Overfishing is one of the biggest threats to ocean ecosystems today. According to the Food and Agriculture Organization of the United Nations, about 30% of global fish stocks are overexploited, meaning they are being fished at unsustainable levels.

This can lead to population crashes and put entire species at risk of extinction. Bycatch is another major issue associated with fishing. This is when fishermen accidentally catch non-targeted animals in their nets along with the fish they're trying to catch.

These animals – which can include dolphins, turtles, seabirds and sharks – are often killed or injured in the process. Some are thrown back into the water, but many don't survive. Bycatch isn't just a problem for wildlife – it's also wasteful and inefficient.

It hurts fisheries economically as well as environmentally.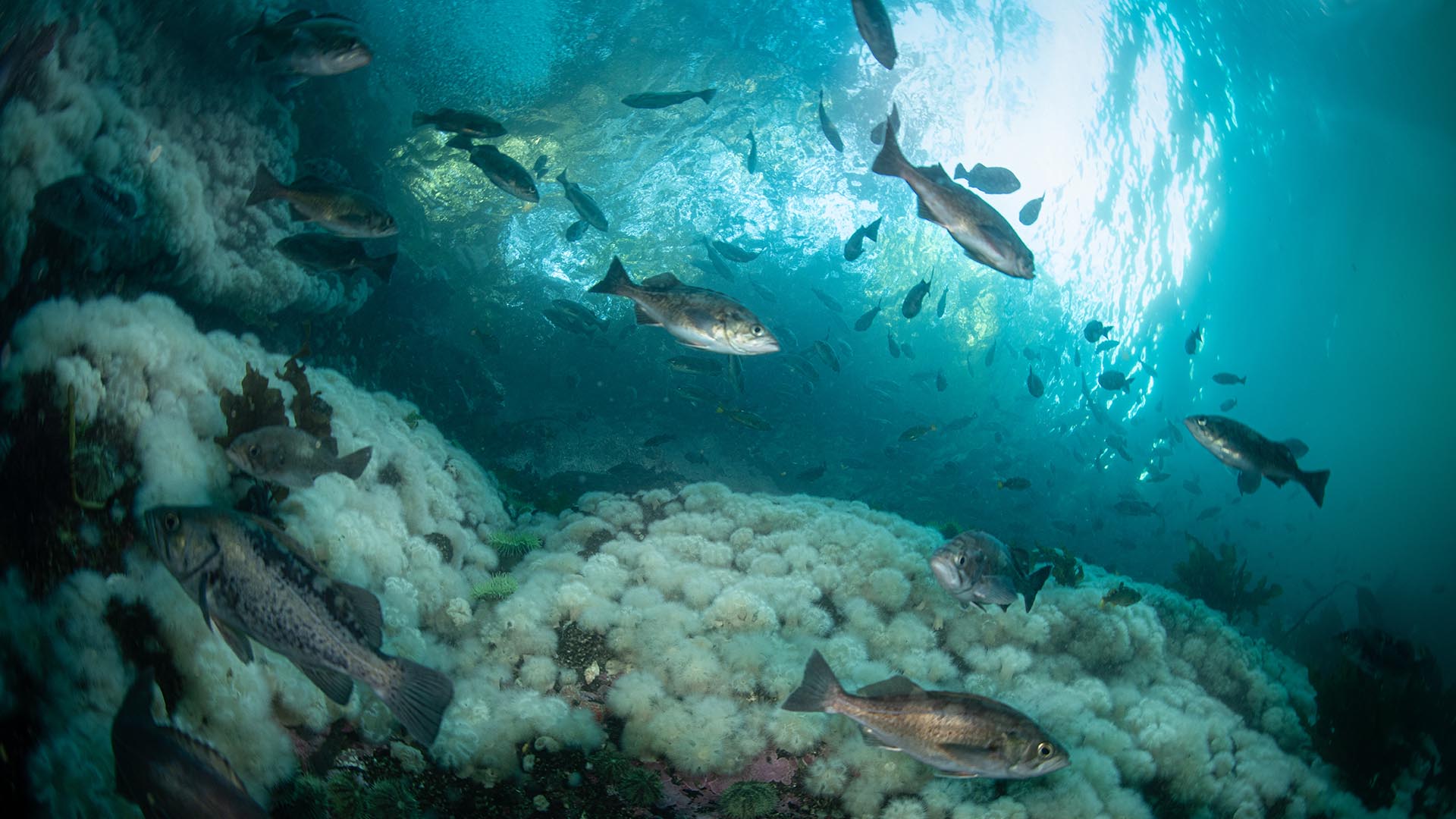 Credit: www.msc.org
How Does Fishing Impact People?
Fishing has a significant impact on people, both mentally and physically. The mental benefits of fishing include reducing stress, improving moods, and promoting relaxation. The physical benefits of fishing include improving cardiovascular health, increasing muscle strength, and improving coordination.
Why is Fishing So Important?
Fishing is important for a number of reasons. It can be a source of food, income and recreation. Food: Fish are an important source of protein and other nutrients for people around the world.

They are especially important in areas where other sources of protein are scarce or expensive. In many parts of Asia and Africa, fish are the main source of animal protein in people's diets. Income: Fishing can provide a livelihood for millions of people around the world.

In developing countries, small-scale fisheries often provide the only source of income and employment for coastal communities. For example, in Bangladesh, fishing is the main source of income for about 1 million people. Recreation: For many people, fishing is a beloved hobby or pastime.

It can be a way to relax, enjoy nature and bond with friends and family.
Does Fishing Hurt the Environment?
Fishing has been a part of human culture for millennia. It is an important source of food and livelihood for many people around the world. However, fishing also has an impact on the environment.

Overfishing is a major problem in many areas of the world. When fish are caught at a rate faster than they can reproduce, it can lead to population declines and even local extinctions. This can cause problems up the food chain, as well as affecting the livelihoods of those who depend on fishing for their income.

Fish farming or aquaculture is another way that humans harvest fish from the wild. While this method can help to reduce pressure on wild populations, it also has its own environmental impacts. Fish farms often rely on wild-caught fish as feed, which can contribute to overfishing.

They can also pollute surrounding waters with waste and chemicals used in their operation. responsible fisheries management is essential to mitigating the impacts of fishing on the environment. This includes things like setting quotas to ensure sustainable catches, using more selective fishing gear to reduce bycatch (the accidental capture of non-target species), and creating marine protected areas where fishing is restricted or banned altogether.
What is the Economic Impact of Fishing?
Fishing is a major industry and it has a big impact on the economy. It provides employment for millions of people around the world, and it contributes to the GDP of many countries. Fishing also provides food for billions of people, and it plays a role in trade and commerce.

The economic impact of fishing is both positive and negative. On the positive side, fishing creates jobs and generates income for governments and businesses. It also provides food for people all over the world.

On the negative side, fishing can lead to overfishing which can deplete fish stocks and damage ecosystems.
Will the ocean ever run out of fish? – Ayana Elizabeth Johnson and Jennifer Jacquet
Negative Impacts of Fishing
Fishing is one of the oldest human activities and it's an important part of many cultures. It provides food for millions of people and livelihoods for countless communities. But as our demand for fish grows, so does the pressure on fisheries.

Overfishing, habitat loss, bycatch (the accidental capture of non-target species), pollution and climate change are all having a serious impact on fish populations around the world. The United Nations Food and Agriculture Organization (FAO) estimates that over 32% of global fish stocks are overexploited, depleted or recovering from depletion1. This means that we are taking out more fish than can be replaced through natural reproduction.

As well as reducing the abundance of fish in the sea, this can also lead to smaller average sizes and less genetic diversity. Habitat loss is another major problem facing fisheries. Wetlands like mangroves, seagrasses and marshes play an important role in supporting marine life but they're being lost at an alarming rate.

Between 1980 and 2005, it's estimated that 35% of the world's mangroves were lost2 – largely due to conversion for shrimp farming. Seagrass meadows have declined by 30% since 19933 while half of Europe's saltmarshes have been lost since 19014. The loss of these critical habitats not only impacts the animals that live in them, but also has flow-on effects for other parts of the ecosystem – including commercially important species like salmon5 which depend on healthy wetlands during key stages of their lifecycle6..

Pollution is another big threat to marine ecosystems with both toxic chemicals and plastic rubbish finding their way into our oceans7,. Plastic debris can cause serious injuries or even death if ingested by marine creatures8,,9,. And when animals eat plastic they can transfer harmful toxins up through the food chain10,,11,.

Marine pollution is estimated to cost $13 billion each year in damage to fisheries12.. Climate change is likely to exacerbate many of these problems as ocean temperatures rise and weather patterns become more extreme13.. Warmer waters can lead to changes in where fish species are found14,,15and make it harder for them to find food16,,17,.

As well as impacting commercial fisheries, climate change threatens the survival of small-scale fishers who often don't have access to alternative sources of income18.,19..
Conclusion
Fishing is a popular hobby and recreation for many people, but it can also have a significant impact on the environment. Fishing can lead to habitat destruction and degradation, as well as the overfishing of certain species. It is important to be aware of the potential impacts of fishing before heading out on your next fishing trip.