Fishing conditions can greatly impact the success of your fishing trip. While wind can sometimes be advantageous for catching certain types of fish, high winds can make fishing difficult and even dangerous. When wind speeds become too strong, waves can become choppy, making it challenging to cast accurately and retrieve your line.
Additionally, High winds can make it difficult to maintain your balance in a boat, increasing the risk of tipping over. To determine when it is too windy to fish, consider factors such as wind speed, the size and direction of the waves, and your personal comfort level. If conditions become too rough, it may be best to wait for calmer weather before heading out on the water.
Winds above 20-25 mph can make fishing difficult and uncomfortable, and winds above 30 mph can be downright dangerous.
How Windy is Too Windy For Kayak Fishing?
There's no definitive answer to this question – it depends on both the fisherman and the conditions. Some people are perfectly comfortable fishing in strong winds, while others prefer calmer conditions. It also varies depending on what type of fishing you're doing.

If you're casting a line from the shore, for example, strong winds can make it difficult to get your lure where you want it to go. On the other hand, if you're trolling from a boat, wind can actually help you cover more ground. So ultimately, it's up to the individual fisherman to decide when conditions are too windy to fish.
When is It Too Windy to Fish Offshore
When is it too windy to fish offshore? This is a question that many anglers ask, especially when the weather forecast is calling for high winds. While there is no definitive answer, there are a few things to consider before heading out in strong winds.

First, consider the type of boat you have. If you have a smaller boat, it will be more difficult to handle in high winds and waves. You'll also want to make sure that all of your gear is securely tied down so it doesn't blow away or get tossed around in the waves.

Second, think about where you're going to be fishing. If you're fishing in an area with lots of reefs or rocks, it can be dangerous to fish in high winds as waves can quickly build up and crash onto these structures. It's always best to err on the side of caution and avoid fishing in these areas when conditions are windy.

Finally, pay attention to the forecast and conditions before heading out. If the forecast calls for sustained high winds, it's probably best to stay ashore. And if you do head out despite strong winds, be sure to keep a close eye on the weather and head back in if conditions worsen.

So when is it too windy to fish offshore? There's no easy answer, but by considering the factors above you can make a decision based on your own comfort level and experience.
Is 15 Mph Wind Strong for Fishing
15 Mph Wind is a bit strong for fishing. The wind can create waves and make it difficult to keep your line in the water. Also, the wind can carry your bait away from the fish.
How Much Wind is Too Much for Boating
Have you ever been boating and felt like the wind was a bit too strong? You're not alone. Many boaters feel this way at some point or another.

But how much wind is too much for boating? The answer to this question isn't always clear cut. It depends on a number of factors, including the type of boat you're using, the weather conditions, and your own personal comfort level.

That said, there are some general guidelines you can follow to help you determine if the wind is too strong for boating. First, consider the Beaufort Wind Scale. This scale goes from 0 (calm) to 12 (hurricane).

A wind speed of 4-7 knots is generally considered safe for most boats. However, once winds reach 8 knots or higher, things can start to get dicey. Another thing to keep in mind is that wind speeds can vary greatly depending on where you are on the water.

For example, winds near shore tend to be weaker than those out in open water. Additionally, winds can be amplified when they funnel through narrow passages like rivers and canyons. So even if the overall wind speed isn't particularly high, it could still create hazardous conditions in certain areas.

Of course, ultimately it's up to you to decide whether or not the current conditions are safe for boating. If you're ever unsure, it's always better to err on the side of caution and either head back to shore or find sheltered waters until the winds die down a bit.
Best Wind Speed for Fishing
There's no definitive answer to this question – it depends on what kind of fish you're hoping to catch, and where you're fishing. Generally speaking, however, most fish are more active in waters with a moderate amount of turbulence. This means that wind speeds around 10-15 knots are ideal for fishing.

Of course, there are always exceptions to the rule. Some fish, like bass, actually prefer calmer waters and can be more easily caught when the wind is light. It really varies depending on the species you're targeting.

So, if you're not sure what the best wind speed is for the fish you're after, it's always best to ask a local expert or do some research beforehand.
Best Wind Direction for Saltwater Fishing
Wind direction plays an important role in saltwater fishing. Different fish species prefer different wind directions, so it's important to know which way the wind is blowing before you start fishing. Some fish, like tuna, prefer to feed with the wind at their backs.

This gives them an advantage over their prey, which are often pushed towards them by the current created by the wind. Other fish, like marlin, sailfish and swordfish, use the wind to help them swim faster and chase down their prey. These fish will often hunt with the wind blowing from behind them.

So, what is the best wind direction for saltwater fishing? The answer depends on what kind of fish you're hoping to catch. If you're after a specific species, it's worth doing some research to find out what kind of conditions they prefer.

In general though, a moderate breeze blowing from offshore is usually considered ideal for saltwater fishing.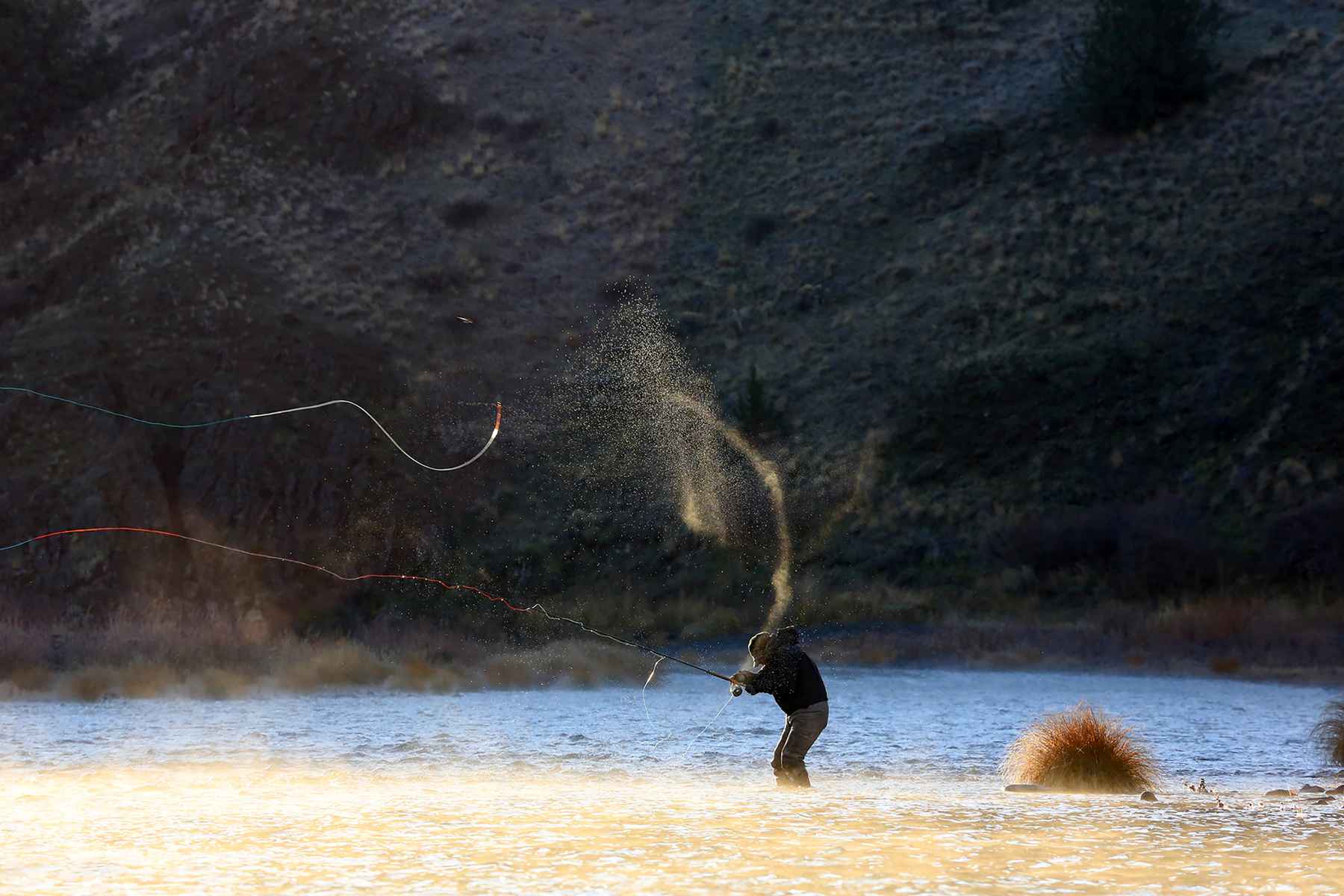 Credit: www.hatchmag.com
Is 15 Mph Wind Too Strong for Fishing?
Most people believe that wind speeds of 15 miles per hour (mph) are too strong for fishing, but this is not always the case. In fact, many anglers actually prefer these conditions because the added movement can often attract fish. Of course, there are also some challenges that come with fishing in windy weather, such as keeping your line from tangling and making accurate casts.

But overall, as long as you take the necessary precautions, fishing in a 15 mph wind can be quite successful.
Do Fish Bite Less When It'S Windy?
Wind can have an effect on fish biting for a few reasons. The first is that wind creates waves and turbulence in the water, which can make it difficult for fish to find food. Additionally, the movement of the water caused by the wind can also scare fish away from potential feeding areas.

Finally, wind can also affect the oxygen levels in the water, making it harder for fish to breathe and therefore less likely to bite.
Can You Fish in 12 Mph Winds?
Anglers can still go fishing in 12 mph winds, but they may have to adjust their technique. The wind can make it difficult to cast, so anglers may need to use a heavier lure or bait. The wind can also create waves that makes it difficult to see fish.
Can You Fish When It'S Really Windy?
Windy days can make for difficult fishing, but that doesn't mean you can't catch fish. The key is to find the right location and to use the right tackle. In general, it's best to fish on the leeward side of a point or bar when it's windy.

This will give you some protection from the wind and make it easier to cast your line. You may also want to consider using a heavier weight of line so that it doesn't blow around too much in the wind. As for tackle, lures are often a good choice on windy days as they can be easily retrieved if they get blown off course.

Spoons and spinners are particularly good options. If you're fishing with bait, then making sure your bait is securely hooked onto your line is crucial – you don't want it getting blown away! Overall, fishing in the wind can be challenging but if you take the time to prepare properly then you'll still stand a good chance of success.
Conclusion
When is it too windy to fish? This is a question that many anglers ask themselves before heading out on a fishing trip. The answer is not always clear, as there are a few factors to consider.

The first factor is the type of fish you're hoping to catch. Some fish, like bass, can be more easily caught in windy conditions than others. The second factor is the type of boat you're using.

A smaller boat will be more affected by the wind than a larger one. Finally, you need to consider your own comfort level. If you're not comfortable fishing in high winds, it's probably best to stay home.