The best way to catch Jack Crevalle in the surf is to use live bait such as mullet, herring, or pilchards. Cast your line out into the water and wait for a Jack Crevalle to swim by and take the bait. Another method is to use lures that mimic the appearance and movement of small fish.

Work your lure in a fast, erratic motion through the water to attract attention.
Look for areas where jack crevalle are known to congregate
Good spots to try include near sandbars, reefs, and drop-offs
Use heavy tackle when fishing for jack crevalle, as they are known for being powerful fighters
Live bait or lure? Jack crevalle will hit just about anything, so it's up to the angler's preference
Common live baits include mullet, herring, and pilchards
Lures that work well include spoons, jigs, and swimbaits
Once a jack crevalle is hooked, be prepared for a fight! These fish put up a strong fight on both light and heavy tackle alike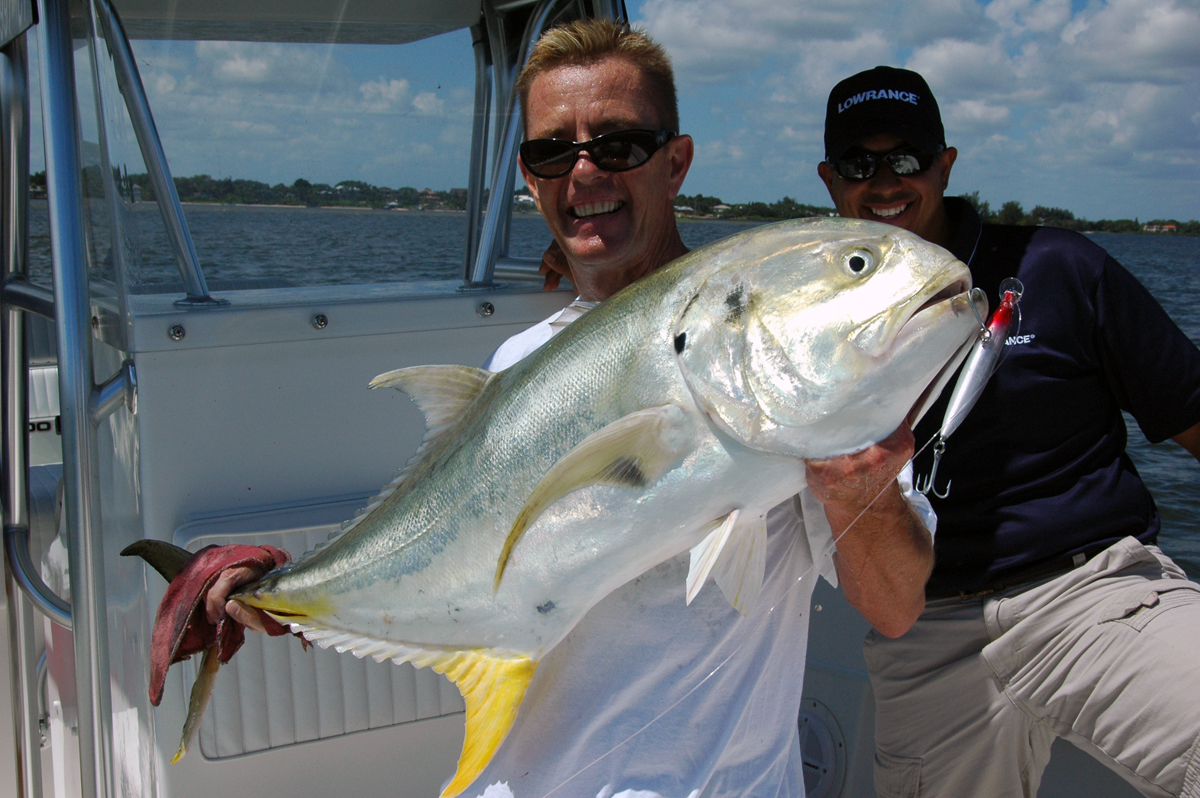 Credit: www.floridasportsman.com
What is the Best Bait for Jack Crevalle?
There are a few different types of bait that can be used for jack crevalle, but live bait is generally considered to be the best. Common live baits include pilchards, herring, mullet, and eels. Jack crevalle are also known to eat crabs, so using crab as bait can be effective as well.

The size of the bait should be matched to the size of the fish you're hoping to catch – smaller baits will result in smaller catches. When using live bait, it's important to keep it fresh and lively by using a aerated livewell or bucket.
Is Jack Crevalle Hard to Catch?
No, jack crevalle are not hard to catch. In fact, they are one of the easier fish to catch in the ocean. They are a popular target for anglers because they put up a good fight and are excellent table fare.

There are a few things you can do to increase your chances of success when targeting jack crevalle. First, use live bait if possible. Jack crevalle are opportunistic feeders and will strike at just about anything that looks like it might be food.

Live baitfish, shrimp, and crabs are all good choices. Second, fish around structure where jack crevalle congregate. This could be reefs, shipwrecks, pilot houses, or any other type of man-made or natural structure that provides cover for fish.

Third, use heavy tackle. Jack crevalle can reach sizes upwards of 50 pounds so you'll need some stout gear to bring them in successfully. Overall, jack crevalle are not hard to catch but they can provide a challenging fight on the right tackle set-up.

By following these tips you should be able to land some nice specimens next time you go fishing!
What Pound Test for Jack Crevalle?
There isn't really a definitive answer when it comes to determining what pound test line you should use for jack crevalle. It really depends on the specific fish and the conditions that you'll be fishing in. In general, though, most anglers recommend using at least 20-pound test line when targeting these fish.

They are powerful and can put up quite a fight, so you'll want to make sure your tackle is up to the challenge.
Can You Catch Jack Crevalle on Cut Bait?
Yes, you can catch jack crevalle on cut bait. Jack crevalle are opportunistic feeders and will eat just about anything, including cut bait. The best way to hook jack crevalle on cut bait is to use a live or dead baitfish that is about the same size as the jack crevalle you are targeting.

Cut the baitfish into pieces that are small enough to fit on your hook, but large enough so that the jack crevalle can't swallow it whole. You can also use artificial lures that mimic the appearance and/or action of a cut baitfish. When fishing for jack crevalle with cut bait, be sure to keep your baits fresh and use a heavy-duty fishing line that can handle the vigorous strikes of these powerful fish.
Jack Crevalle Fishing: How To Catch Jack Fish From The Surf: Surf & Jetty Fishing For Jack Crevalle
Conclusion
If you're looking to reel in a big fish, jack crevalle are a great choice. They commonly weigh in around 20 pounds, but can grow up to 60 pounds! Here's how to catch them in the surf:

1. Look for areas with lots of baitfish. Jack crevalle feed on smaller fish, so they'll be drawn to areas where there's an abundance of food. 2. Use live bait.

Cut bait or artificial lures will work too, but live bait is always best when trying to attract a big fish like a jack crevalle. 3. Choose the right tackle. You don't need heavy-duty equipment to catch a jack crevalle, but you should use something that's sturdy enough to handle their weight and fight.

A medium-heavy rod and reel combo with 20-pound test line should do the trick.