To find carp in a lake, look for areas with lots of vegetation. Carp love to eat plants, so they will often be found near the shore where there is plenty of food. You can also try fishing near sunken logs or other structure, as carp like to hide in these areas.

If you don't see any carp near the surface, try fishing deeper water.
Look for areas of the lake with lots of vegetation
Carp love to feed on aquatic plants, so they'll be drawn to areas where there's plenty of food
Look for areas of the lake with little or no boat traffic
Carp are skittish creatures and will avoid areas where there's a lot of noise and commotion
Use a fish finder to locate deep pools of water
Carp tend to congregate in deep water, so this is a good place to start your search
Try using live bait such as worms or minnows
Carp are attracted to moving objects, so using live bait can increase your chances of getting a bite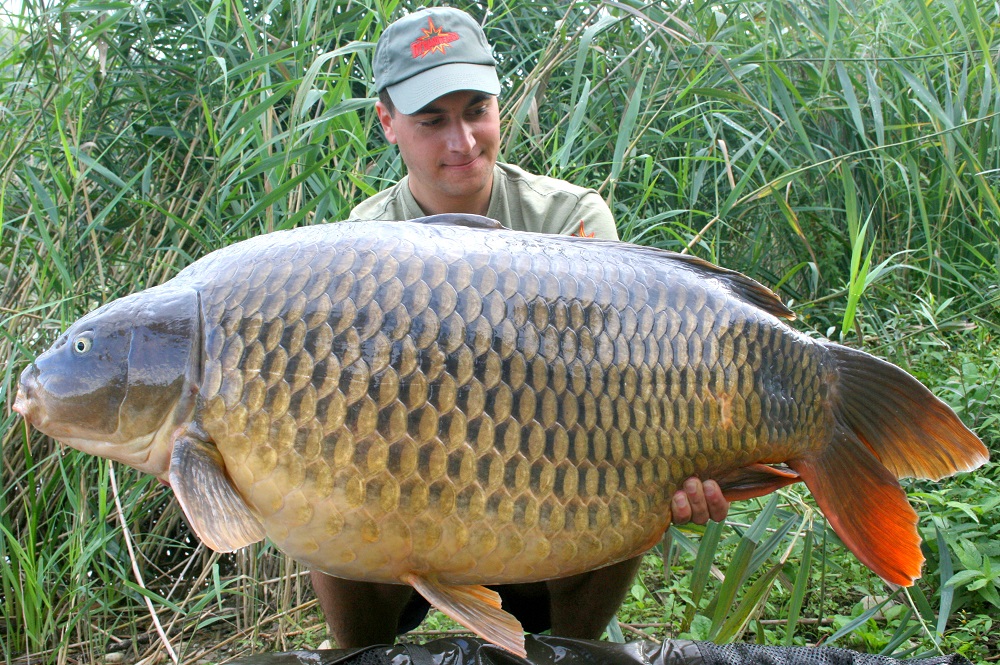 Credit: dynamitebaits.com
How Do You Catch Carp in a Lake?
You can catch carp in a lake by using various methods, including fishing with bait, using a net or spear, or by trapping them in a weir. The most common method of catching carp is by angling with baits such as bread, pellets, sweetcorn or boilies. You can also use artificial lures such as spinners and spoons.

When fishing for carp, it is important to use the correct tackle and techniques to avoid losing fish. Carp are powerful fish and can easily break line if they are not handled correctly.
What Attracts Carp the Most?
Carp are attracted to a variety of things, but the most important factor is food. Carp are opportunistic feeders and will eat just about anything they can find. The type of food that carp prefer depends on the time of year and the water temperature.

In the spring and summer, when water temperatures are warm, carp prefer aquatic insects, snails, and small fish. In the fall and winter, when water temperatures are cooler, carp prefer plant material such as algae, submerged vegetation, and grains.
What Time of Day are Carp Most Active?
Carp are most active in the early morning and late evening. During the day, they tend to be less active and may even rest in deeper waters. Carp are also known to feed more heavily during these times.
Where Do Carp Live in Lakes?
Carp are a freshwater fish that can be found in lakes all over the world. In North America, carp are most commonly found in the Great Lakes region, although they can also be found in smaller lakes and ponds. Carp typically prefer deep water with a lot of vegetation, but they can also be found in shallower waters near the shoreline.
How To Approach a New Water (And Catch More Carp!)
Where to Find Carp
Carp are a delicious, nutritious fish that can be found in many parts of the world. Here are some tips on where to find them: In North America, carp can be found in lakes and rivers from Canada all the way down to Mexico.

In Europe, they are common in freshwater lakes and rivers across the continent. Asia is home to many different species of carp, and they can be found in both fresh and brackish water habitats. Africa has several species of carp as well, which can be found in lakes, rivers, and ponds throughout the continent.

No matter where you are in the world, chances are there are carp nearby! So get out there and start fishing!
Where to Find Carp Skyrim
Skyrim is a huge game with plenty of things to do and see. One thing you may not have realized you can do in the game, however, is fish. That's right, Skyrim has a surprisingly robust fishing mechanic that can be used to catch various fish throughout the world.

If you're looking to try your hand at fishing in Skyrim, there are a few things you need to know first. First off, you'll need a fishing rod. These can be purchased from most general goods merchants or found lying around in the world.

Once you have a rod, head to any body of water – lakes, rivers, oceans – and press A/X to start fishing. You'll then enter into a mini-game where you must time your button presses correctly in order to reel in a fish. Be careful not to pull too hard or too gently, as this will cause the line to snap and lose the fish.

If all goes well, though, you'll successfully catch a fish! Carp are one type of fish that can be found in Skyrim and are relatively common compared to other types. They can often be found near riverbanks or other shallow waters.

While they're not worth much money-wise, carp do provide a decent amount of food when cooked properly. So if you're ever feeling hungry while exploring Skyrim's vast countryside, remember that there just might be some carp nearby ready for catching!
Where to Find Carp – Stardew Valley
If you're looking to add carp to your farm in Stardew Valley, you'll need to know where to find them. The good news is that they're not too difficult to catch, and can be found in a few different locations. Here's a look at where to find carp in Stardew Valley:

The River: Carp can be found swimming in the river that runs through Stardew Valley. They can be most easily caught using a fishing rod, although it is possible to catch them with a net as well. Look for them near the bridge in town, or upstream from there.

Willow Lake: Willow Lake is home to a number of fish, including carp. Again, they can be caught with either a fishing rod or net. The best spot to fish for them is along the western shore of the lake.

Pond: There's also a small pond on your farm that contains carp (among other fish). This pond can only be accessed once you've upgraded your house and added a staircase leading down to it. The easiest way to catch fish from this pond is using bait (which can be bought from Marnie's Ranch).
Where Do Carp Hang Out in Ponds
Carp are a type of fish that is commonly found in ponds. They are usually found near the bottom of the pond, where they feed on algae and other small organisms. Carp can also be found in shallower areas of the pond, where they may come to the surface to feed on insects or other small animals.
Conclusion
Carp are a common freshwater fish that can be found in lakes all over the world. They are typically bottom-dwellers, so they can be found near the bottom of a lake where the water is deep. Carp are scavengers and will eat just about anything, so they are often found around areas where there is a lot of food for them to eat.